Construction of a DIY spectrometer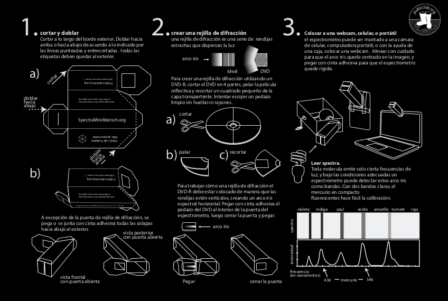 On Thursday May 10th, within the framework of the Open Thursdays, the collective in residence IMVEC.tech proposes a workshop to start in the world of spectrometry by building a paperboard spectrometer. Each participant will build their own spectrometer and will learn to calibrate it using the Spectralworkbench.org online tool developed by the Publiclab.org community.
If you can not attend the workshop, you can try with these assembly instructions:
https://imvec.tech/wp-content/uploads/2018/04/espectrometro_plegable.pdf
Activity for children and adults.
Requirements: assistance and good humor.