Ritual for the Prat Whale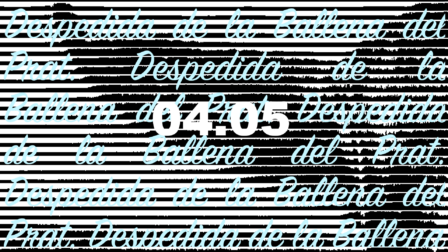 On 4 May at 4 p.m. the artist in residence Consol Llupià is organising, together with Cachichi, an afternoon of sonic farewell for the skeleton of the whale that was found 35 years ago on El Prat beach and which has since been restricted in the installations of the Barcelona zoo.
The event will be a preparatory ritual of the whale for its imminent launch into the sea of El Prat, a collective ritual of sound actions and thematic installations, inspired by the occasion and with the function of accompanying the transition of the whale, commemorate its history and draw attention to the project, as more support will be needed to organize the final rehabilitation.
To close the event, from 7:30pm to 8:30pm the film Sonic Sea will be screened.
Plastic is not welcome throughout the event; everything will be served in glass or recycled cardboard containers.
Dresscode: underwater
http://consolllupia.tumblr.com