VR Mondays. Virtual reality test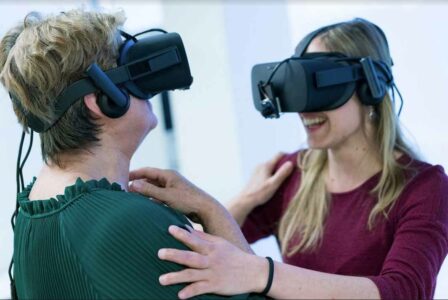 Haven't you experienced Virtual Reality yet? On February 24, from 5 pm to 8 pm, the Be Another Lab collective in residence presents the VR Mondays, a meeting where participants can be introduced to the world of virtual reality by testing different games, 360º documentaries and some experiences developed by the group.
An open space for dialogue and experimentation on this technology.
Free entrance.
Space: Sala Polivalente.