VR Mondays. Virtual reality test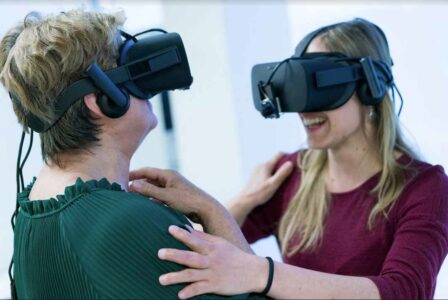 Haven't you experienced Virtual Reality yet? On November 25, from 5 pm to 8 pm, the Be Another Lab collective in residence presents the VR Mondays, a meeting where participants can be introduced to the world of virtual reality by testing the different games and experiences developed by the collective. You can also try the autonomous prototype of BodySwap to exchange bodies.
The reservations of the different experiences will be made on a first-come, first-served basis. The available experiences are: Autonomus body swap, Beat Saber, Dance Central, SuperHot VR and Tilt Brush.
Free entrance.
Space: Sala Polivalente.