Wet Weekend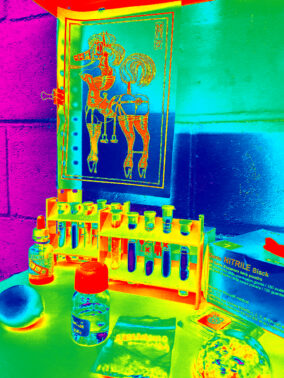 On January 30 and 31, Ce Quimera y Gaia Leandra, residents at Hangar's Wetlab, celebrate Wet Weekend, an event to end the virtual residency Fem Tek + CCE Guatemala in which to celebrate and creatively close a month and a half of publications, blogs and conversations. The blog, however, will continue to feed with content beyond January.
Saturday 30/1 – 18 h: Live from Hangar's Wetlab to share the beginning of a research and performance project developed by Gaia Leandra, Irma Nex and Ce Quimera. Streaming here.
Sunday 31/1: Launch on the blog of the first Wetlab fanzine (online and for printing); a damp, wet and tentacular fanzine.