Floy Krouchi participates in the Nuit Blanche 2017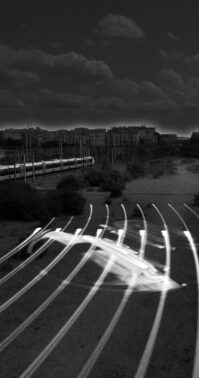 Resident artist Floy Krouchi participates in the programming of the Nuit Blanche 2017 in Paris with Thomas Tilly.
Behind the Gare de l'Est stretches an ocean of rails which extend and ramify to the confines of Europe. From these countries and these voyages, some echoes reach us. Cliquetis and squeaks of mechanical cogs, railway rhythms, snatches of voices of former railwaymen and musical tablecloths evoke together the memory of the rail. For this monumental project, thirteen unpublished duets of composers emerging from the electro-acoustic scenes, noise, drone and radio art embark us in an imaginary crossing, chanted by the passage of the trains.