herstories: A conversation with anthropologist Mercedes Fernández-Martorell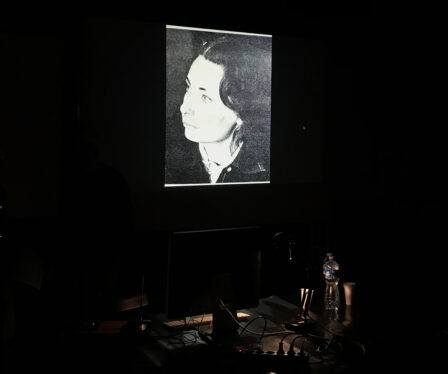 On January 29, from 5:30 to 6:30 am, herstories takes place in Hangar, a conversation between the artist in residence Alba Mayol Curci and the anthropologist Mercedes Fernández-Martorell.
The meeting is based on Alba Mayol Curci's research on matter, utopia, libertarian thought and feminism, in which, consulting the transcripts of the Fons oral Dones del 36 deposited in the Arxiu Històric de Barcelona, she met Mercedes Fernández-Martorell, the anthropologist in charge of the interviews to nine women who lived the Second Republic and the Civil War kept in the Fons.
The talk between Alba Mayol Curci and Mercedes Fernández-Martorell will deal with questions about the narratives that escape the heteropatriarchy and how scientific discourses are far from being neutral and equitable, but are located in cultural frameworks that exercise the dominant discourse.
Mercedes is the author of Capitalismo y cuerpo. Crítica de la razón masculina (Cátedra, 2018).
Free admission.
Space: Hangar's Set.
https://www.antropologiaurbana.com/