Paratext #56 ft. Kaan Yazici and Ely Daou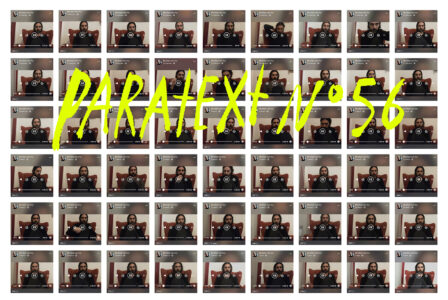 This name, Paratext, hides a monthly program of performances by artists in residence at Hangar as well as artists on exchange grants. They present, in different formats, specific projects or parts of their work. The sessions are always open to the public with the purpose of enabling interaction with the artists themselves. Each Paratext also has an editor who will later publish his or her impressions of the presentation on this blog.
The next Paratext session will take place on Wednesday, September 29 at 7 pm in Hangar's Sala Ricson.
On this occasion, Marzia Matarese will be the editor.
Projects will be presented by:
Kaan Yazici (Residencia Summer Sessions)

Kaan Yazici is a musician, sound engineer and artist based in The Hague, The Netherlands. Focusing on artistic applications that often revolve around sound, his work includes performative systems design, live electronics, studio production, live sound applications, and sound design for performance and installations.
Kaan recently obtained his Bachelor's Degree of Art of Sound, with a minor on Sonology, at the Royal Conservatoire of The Hague with a full score of 10 points along with a cum laude distinction for having 'one of the most exciting approaches the committee has seen from students.' He was also awarded the Nicolaï Prize for the most special presentation.
Kaan Yazici is the co-director of Stichting Krea, a Netherlands based foundation that develops projects focusing on contemporary art forms. Krea aims to create an environment that promotes collaboration, connection, and interaction between artists, disciplines, and audiences.
As a sound engineer, Kaan Yazici is actively working with performers and composers, exploring the possibilities of using a mixture of amplification and live processing as a performative tool to create dynamic amplified sound fields and sonic experiences.
Ely Daou (Short residence)

Ely completed his master in Architecture from the Lebanese University-Fine Art institute in 2010. His body of work is concerned in questioning and protesting many of the world's human conflict and human nature, including his own. As an Interdisciplinary artist, he put his body and mind within a particular situation for the viewer to watch and consider, or putting the viewer into a physical environment to wander, look and wonder. Time, Repetition and Memory are key indicators of the process and often work as a means for him to understand, explore and observe his practice, in which long durational process and documentations are strongly present.
Ely works within the political, social and personal art realm in a way where the viewer has space to think through. His work is not declarative, right or wrong, he is simply laying out a situation for consideration and provocation.
The event will be carried out following all security measures.
Attendance is free of charge and will be on a first-come, first-served basis.
Supported by: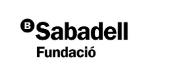 Image: Ely Daou.