Befaco starts the Soldering Fridays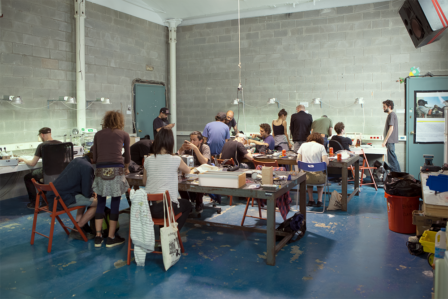 Befaco changes his open day! After 6 years he leaves Open Thursdays to move on to Fridays and start with Soldering Fridays.
From Friday, August 30 and coinciding with Modular Day, the collective in residence Befaco begins to open the doors of its studio on Fridays within the Soldering Fridays program. The Soldering Fridays are weekly meetings in which any lover of musical electronics and vice versa can be assisted in the design, construction and management of modular synthesizers and sound electronics in general.
From that day on, every Friday from 5 pm onwards, Befaco will continue with the same dynamics it has carried out up to now on Open Thursdays, to which will be added a selection of workshops, talks and free courses given by artists and makers from the modular world.
All the other collectives in residence and labs continue their free advice on Open Thursdays.