Ro Caminal
Hangar Production Grant 2016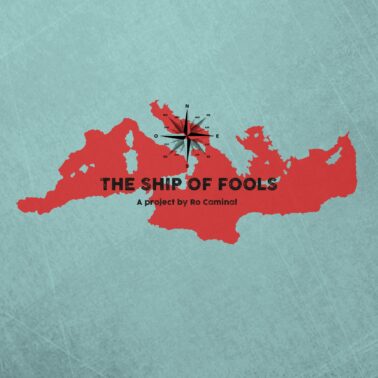 Ro Caminal, Barcelona 1966
Hangar's Production Grant 2016
Graduated in Fine Arts by the Universitat de Barcelona (UB, 2012). Postgraduate in Social and Cultural Anthropology (URV 2013).
She has been a resident artist in different art centers such as Can Xalant and Sant Andreu Contemporani. She has participated in numerous group exhibitions; Bienal de Valls 2103 (Valls), Extralocales (AVic), Que podemos? (Can Felipa), Políticas de la Resistencia (Sala Fortuny), Tiempo Invertido (Can Felipa), Un Dilema (Arts Santa Mónica), Gran Angular (Fabra y Coats). Transmissions (Tingaldo 2), Translocaciones (Arts Santa Mónica), Parafarmacia (Liminal GR) Bienal Internacional de Video de Puebla (Mexico), TIVA 16 Internationa Video Art Exhibition Ofthe National Museum of Taiwan (Taiwan). She has participated in  individual exhibitions in El Levante (Rosario, Argentina), New Zero Art Gallery (Yangon, Myanmar.), Artellewa Gallery (Cairo, Egypt).
She has been selected for several residences of social art projects Artellewa, El Levante and New Zero Art Space. Winner of the 2013 Context, CA Tarragona and of the 2016 Hangar's Production Grantp. Awarded with the Ciutat de Valls Prize 2015. Guasch-Coranty Biennial.
–
The Ship of fools
The Ship of fools is a video-graphic diptych that closes the film trilogy on sub-Saharan immigration in Europe, started with Moi, a Noir, Reloaded and continued with Unfoldig Penelope. If Moi, a Noir Relaoaded focused on the lives of immigrants in Europe and Unfolding Penelope in the lives of the women who remain in their native country during the migration processes of their husbands, The Ship of Fools now focuses on the journey.
The project includes two videos:
– The Ship of Fools, establishes a visual and conceptual parallelism between ships full of immigrants, which no port wants, the Bosch stamp with the same title and the Foucault text  Madness and Civilization, addressing the migratory journey as a division in itself and a rite of passage that makes it a symbol of permanent exclusion.
– Hook a Boat, critically addresses the relationship between European citizenship and the tragedy of shipwrecks in the Mediterranean, emphasizing how this superficial relationship occurs in our moments of media entertainment, which shows our connivance with the policies Migratory and rescue measures designed to keep the migrant population outside our borders.