Maija Annikki Savolainen
Short stay residency
January - February, 2019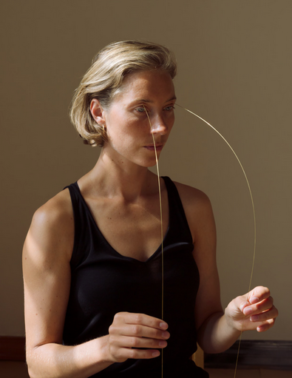 Maija Annikki Savolainen. Turku, 1980.

Maija is a visual artist working with photography and installation. She gained my Master of Arts in Photography from Aalto University in 2014. With a background in studying biology, her work tends to combine natural science and art. Sunlight and photographic gestures are significant themes in her practices.
During her residency she will continue working with an ongoing series, Matter of Light. It is a body of work about the material qualities of sunlight. She have drafted it to become a book with two parallel narratives: photographic and textual.
Images depict the process of material translation which happens when a picture is taken – photons and rays of light are attached to something that is tangible, such as photographic print or a digital file. In the pictures, however, she don't show photographic equipment, but gestures that metaphorically refer to photography's attempt to touch and freeze light's materiality. She often use thin yarn, paper or sand as tools to show the position of light and shadow in the picture. They also refer to the basic elements of image making – line, dot and volume.
Texts are scientific depictions of sunlight. She writes them together with a biologist Dr. Titta Kotilainen. The combination of both, scientific and metaphorical approaches to sunlight is meant to open a discussion between scientific and non-scientific knowledge, and how they can support each other.