Tara Whelan
Residency Grant Digital Crafts
June - August 2017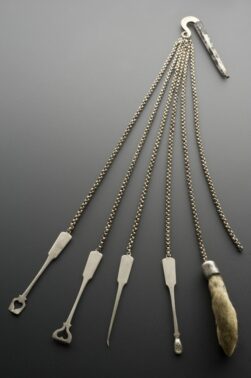 Tara Whelan, Ireland 1983
Residency Grant Digital Crafts
Period of residence:
june – august 2017
Tara Whelan is a Dublin-based designer with a magpie practice, often working in the cracks between other disciplines. She believes that making is our most basic form of agency; it's how we exert our influence most directly on our environment, solve our problems, express ourselves in the world, and create new things. While nobody lacks the capacity to do this, many lack the knowledge – and more importantly – the confidence to engage in creative work. Tara's work centres around helping people to learn new maker skills. She has a particular interest in digital fabrication, due to it's comparatively low barriers to creating high-quality objects.
Tara has a degree in industrial design, a post-grad in digital media, and is currently undertaking a PhD investigating women's participation in makerspaces. She has run many public maker workshops, is a mentor with the Design and Crafts Council of Ireland, a former director of service design agency The Civic Works, and is a founder member of feminist maker collective Lovelace Space.