Yen Tzu Chang
Institutional residence in collaboration with the Taipei Economic and Cultural Office and the Taiwanese Ministry of Culture
June - July 2023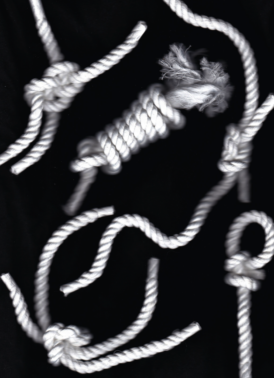 Yen Tzu Chang. New Taipei City, 1991
Yen Tzu Chang (TW) is a new media artist/ sound artist based in Taiwan. She holds a bachelor's degree from the New Media Art Department of the Taipei National University of Art. In 2018, she graduated with a master's degree from the Interface Culture Department of the Kunstuniversität Linz in Austria.
For Yen Tzu Chang, artistic creation is exploring the essence of life with philosophy and scientific thinking. She combines art, programming, and technical media into her artworks, including interdisciplinary art and experimental performances based on sound installations.
Ready-made objects and DIY techniques are included in some of her pieces. The most important thing in her pieces is the concept of play, which refers to the interactivity and the transformation of the roles of participants. She has delivered sound art performances/exhibitions and exhibited her works in many international conferences and festivals, including Ars Electronica Festival, roBOt 08 Festival, Linux Audio Conference, International Symposium on Electronic Arts, Digital Design Weekend in London, Most Wanted: Music in Berlin, etc.