Creative Coding. Tertulia #18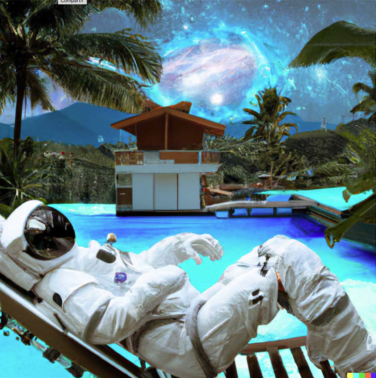 On May 18th the Creative Coding Tertulia returns to Hangar, which will be held in the center every two months and will return to the pre-pandemic format:
– a specific topic will be chosen for every meeting
– everyone will be able to share projects, tools and other cool stuff about the topic by adding them here before the event
– during the meeting we will take a look at all the references and discuss them together
– then we will continue with the familiar open mic, and whoever wants will have the possibility to present their project without having to be related to the topic.
The theme of the next meeting will be: Artificial Intelligence and digital art.
The Creative Coding Tertulia is an open conversation between artists, makers, designers, coders, performers, learners and anyone interested in the use of computing skills for artistic expression. the event is free and open to all, regardless of age, origin, genre or experience.
Creative Coding Barcelona is a community of people interested in all creative aspects of computer programming. We welcome people with all backgrounds and levels of skill. If you are tipping your toes into programing, are an experienced media artist or not even a coder at all, this group is for you!
Our mission is to share and exchange knowledge and inspiration about computational art and spark interdisciplinary collaborations. We organise informal meetings, where anybody can share their projects, talk about something they are interested in and chat with likeminded people.
We also take this opportunity to introduce two new features: the main language of the discussion will be Spanish, and we are also planning to leave the Meetup platform, so please follow us on Twitter and Github to keep up to date with all communications.
Practical information
Date: May 18, 2022
Time: 19:30 h
Place: sala Plató, Hangar
This activity is free of charge