Creació i museus 2020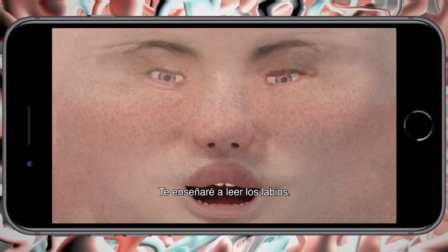 Hangar collaborates with the Museu de la Música in the program Creació i Museus 2020, an initiative that brings together artists and creators from diverse disciplines and related to some of the city's creation factories with the museums and cultural institutions of Barcelona, thus interacting with their installations and collections in a series of theater, dance, circus or music productions. For this edition, the artist Helena Vinent will present the video-installation Hard persistence, which has been conceived and developed within the framework of this collaboration and which can be visited from October 15 at the Museum of Music.
With the video installation Hard persistence, Helena Vinent presents an autobiographical essay-fiction. The story starts with the author's relationship with hearing implants, music and sound from her perspective as a deaf person. Some videos with subtitles are articulated around the complexity of the hearing of the hypertechnologized deaf subject. There is speculation that when a person receives a prosthesis, he or she ceases to identify as a biological organism, becoming something that, for many, remains trapped between the lines of science fiction: a cyber-organism or cyborg. Thus, one experiments with the notion of what is or is not human and the political and material consequences of this conception, starting from the premise that in an capacitive context such as the one we live in, the body assigned as a disability is not read as a complete human body.
Direction: Helena Vinent | Assistant director: Desirée Quevedo | Editing: Helena Vinent | Subtitles: Helena Vinent | Photography and camera: Agustín Ortiz Herrera | 3D and CGI design: Desirée Quevedo | Avatar and screen creation: Helena Vinent | Voice: Helena Vinent | Music and sound: Astroonom (Carles Esteban)
To attend the presentation on October 15 at 6.30 pm, prior reservation is required.
The activity is included in the II Bienal del Pensamiento.