Instadeath. Delete my account permanently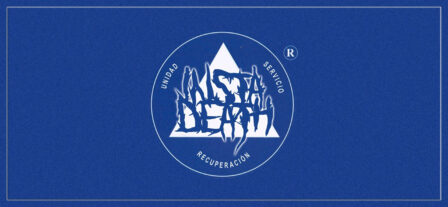 On March 6 at 4 pm Hangar hosts, in collaboration with La Capella, the presentation Instadeath by the artist in residence Daniel Moreno Roldán and Roc Herms Pont, as part of the exhibition project Become immortal and then die, curated by Caterina Almirall as part of the Barcelona Producció 2019-2020 program.
Instadeath is the fact of dying instantly, regardless of the armor or life points you have at the moment of impact. The last click before disappearing from Instagram without a trace. Instadeath is a sort of euthanasia. A collective ceremony in which to materialize the complicated decision to leave.
Directed by Daniel Moreno Roldán and Roc Herms, this ritual is focused on anyone who has a conflictive relationship with Instagram and, although they want to, they do not know how to manage it. During the course of the session, a reflection on the presence in the network will be established, moments lived will be remembered and therapy will be done to try to face with strength and decision this process of disconnection.
Practical information
Date: March 6, 2021
Time: 4 p.m.
Space: Sala Ricson, Hangar
Places: 10
Registration: To participate in this activity, you must send a private message explaining the reasons why you are thinking about leaving Instagram to @instadeath_org.
Free admission.