Next-Iterations: a festive publication presentation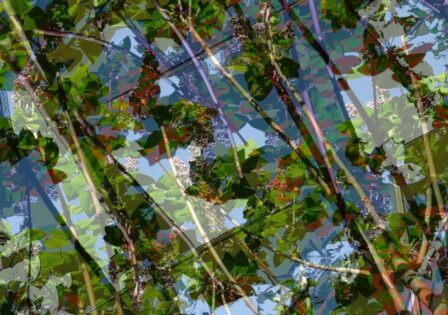 On the 17th and 18th of May, Iterations project consortium, formed by Constant (Brussels, Belgium) Esc (Graz, Austria) and Hangar, organizes an online festive publication presentation with contributions ranging from live radio transmissions to body exercises, talks, soundscapes and visual interventions.
Iterations is a European project committed to the future of artistic collaboration in digital networked contexts. Multidisciplinary artists and professionals have come together to create speculative works that feed the imagination of possible forms of artistic collaboration. Through a series of practical residencies and discursive exhibitions, Iterations offered situations in which artists collectively experience new forms of artistic work that generate spaces for collectivity and collaboration.
Over the past three years, Iterations has been a beautiful ride through the landscape of artistic collaboration. Iterations now invites the public to discover the many new starting points it offers during next-Iterations, a two-day contemplative, playfully experimental and festive online event.
Streaming: https://iterations.space
Preliminary agenda:
Sunday 17th of May
1 pm – Introduction to Iterations publication by editors-designers Jara Rocha and Manetta Berends.
3.15 pm to 4 pm – co-inquire feminist infrastructures of support by Spideralex
4:30 pm – Networked sonic spell-casting with Kym Ward (Come and / or partake!) 
Monday 18th of May
1.30 pm – The organisers compact flashbacks, details, intentions and outcomes in a summary review.
More activities details coming soon.
At all times you can pick up the next-Iterations audiostream from the website https://iterations.space and enjoy it in your preferred (off-screen?) environment.
The Iterations project is co-financed by: