Presentation of Non Living Queerings in Braiding friction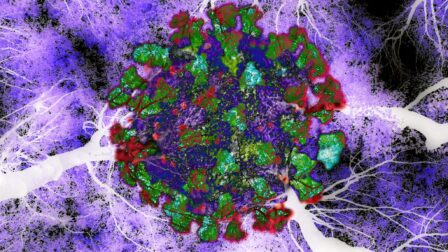 On Wednesday 17th June at 6pm, the first working group of Braiding friction will be presented online. Braiding friction is a cycle of virtual meetings that is part of the Biofriction programme and aims to instigate an informed discussion on the situation arising from Covid-19 and possible scenarios.
Non Living Queerings will be the first of the four working groups to open up to the public the issues they have been working on:
What is the role of art in the unpacking/understanding of the now? How can art mobilise a better understanding of possible futures? How can we understand the long- and short-term (temporal); local and global (spatial); micro- and macro-scales of more-than-human and non/living actants and the processes of the Anthropocene they are involved in (like previously unknown viruses, for example)?
What are the conceptual and material boundaries of living and non-living as well as their potentials and limitations as actants?
What ethical and political response may such an onto-epistemological revision of understandings generate?
Non Living Queerings is formed by Marietta Radomska, Terike Haapoja, Margherita Pevere, Markus Schmidt and Mayra Citalli.
The presentation can be followed by streaming at https://stream.biofriction.org/.