Streaming obs workshop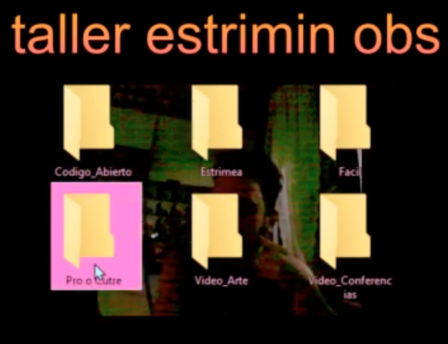 On Thursday May 14th from 5pm, within the framework of the Virtual Open Thursdays, the collective in residence Be Ahother Lab proposes an improvised workshop for improvised streaming; a workshop where to train to share. Be Ahother Lab offers a game with obs to create video art and transmedia 4.x videoconferences.
Obs is open source, multiplatform, efficient, easy and very extensible.
How to access
If you already have an account with a Matrix/Riot chat server, you may join directly by adding the #open_thursdays:hangar.org room to your account.
If you don't have an account:
– We offer you the possibility to create one at https://riot.hangar.org (verification via email will be requested).
– You can log in as a guest from https://riot.hangar.org, by going to "Room Directory" and clicking "Join" on "Open Thursdays".