Hydra Workshop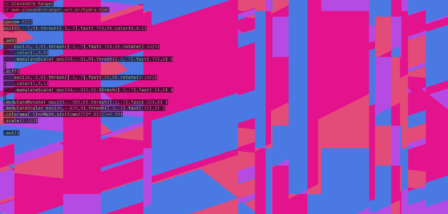 On November 19th and 20th, Hangar hosts two workshops of Hydra in the framework of the European project On-the-fly. The workshops will be moderated by Olivia Jack, awarded artist of the On-the-Fly open call and creator of the program.
Hydra is a platform for creating and modifying shapes, colours, images, videos to make visuals in real time, using lines of code. Hydra is open source and participants don't need to know how to program to use it.
The workshop is divided into two sessions:
-On 19 November an initiation session will take place from 6p.m to 8 p.m. It will be a two hours session to learn the basic functions and have a first approach to the tool.
-On 20 November an advanced session will take place from 11a.m. to 2 p.m. This one will be a three hours session to deepen in the use of the platform, solve doubts and learn methodologies.
Observations
The sessions are independent, you can attend one or both, however for the Saturday session it is necessary to have previous basic knowledge of Hydra. In addition, it is necessary to have a laptop for the workshop (OSX/Windows/Linux).
Practical information
Dates: 19 and 20 November, 2021
Time: 6 p.m. – 8p.m. / 11a.m. – 2p.m.
Place: Plató Room, Hangar
Participants: limited to 15 pax. The workshop is fully booked.
Price: 7,00 € for 1 session or 10,00 € for both sessions. With previous registration. Buy your tickets HERE
For more information you can send an email to: ludovica@hangar.org.
The event is part of the European On-the-fly project and is supported by the Creative Europe programme.