XarxaProd Open Day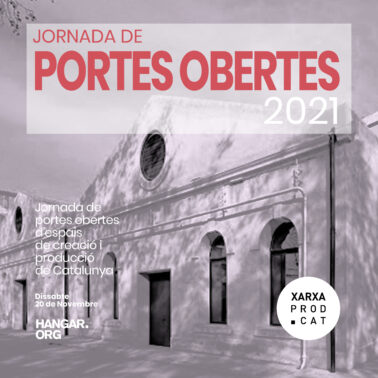 Hangar, Centre for Artistic Research and Production is joining the Open Day under the initiative of XarxaProd, the Catalonia's Network of Creation and Production Spaces.
On Saturday 20 November from 11 a.m. to 2 p.m. and from 3 p.m. to 7 p.m. Hangar will open the doors of the studios of the collectives and artists in residence as part of the initiative to present Hangar's role as a space for artistic production and research.
The artists in residence who will open their studios for this occasion will be: Anaisa Franco / Julia Varela / Aldo Urbano / Jenny Abouav / Juan David Galindo / Julia Calvo / Mariana Portela Echeverri / Txe Roimeser Xirgo / Citlali Hernández and Núria Nia.
The collectives Crater-Lab and Toplap will also open their spaces for the occasion.