Set-cents trenta dies de residència a l'escola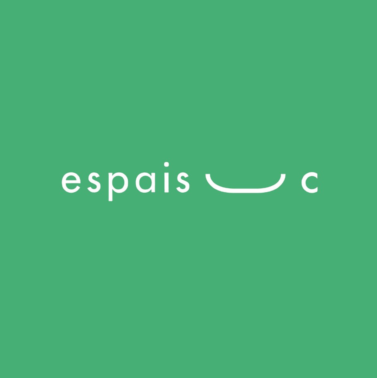 As the final activity of the 2021-2023 cycle of the espais c programme, we present Set-cents trenta dies de residència a l'escola, a round table with the artists who have spent two years in residence in primary schools. Based on the first-hand experiences of the artists Rosa Llop, Regina Giménez and Neus Frigola, in conversation with Daniel Gasol, the aim of the round table is to share collective learning processes in order to propose common scenarios between art and education and to generate debate on the interrelationship between educational and artistic practices.
⠀⠀⠀⠀⠀⠀⠀⠀⠀⠀
espais c. Creación contemporánea en las escuelas is an educational programme based on the link between an artist and a public primary school. Hangar's research-knowledge transfer area acts as an intermediary for the Entrepensar project, developed by Rosa Llop as artist-in-residence with students in her studio-workshop at the Josep Maria de Sagarra school. Entrepensar is a generative research methodology used to mediate collective processes, using non-discursive languages as tools to collectively explore, understand and question reality.
⠀⠀⠀⠀⠀⠀⠀⠀⠀⠀
Espais c is a programme promoted by the Education Consortium and the Institute of Culture of the Diputació de Barcelona. The programme is coordinated by Experimentem amb l'art, together with Hangar, Fundació Tàpies and Fundació Sunyol as the centres associated with each Espai c.
Practical information
Date: June 21, 2023
Time: 18 pm
Place: Fundació Suñol
Free entrance