"All the World's a Screen", by Paul Sermon and Charlotte Gould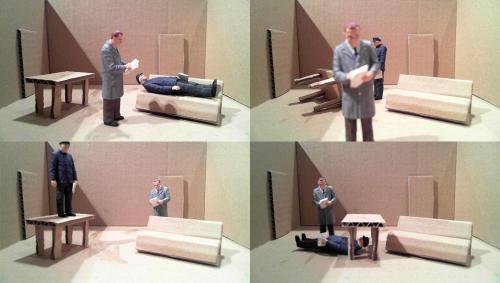 The artists Charlotte Gould and Paul Sermon have been working on the project All the World's a Screen, within the framework of a joint residency between Hangar and MACBA's Study Centre. The project will be presented between the 11th and 14th of May, during the FutureEverything festival.
Within this context, on the 13th of May there will be a performance that will be presented simultaneously in Manchester and in Barcelona (from 11:00 to 20:00 and from 12:00 to 21:00), and which will join the audiences of both cities via a telepresence system that includes a scaled maquette with furniture and other elements with which to interact throughout the different rooms.