Children of the Corn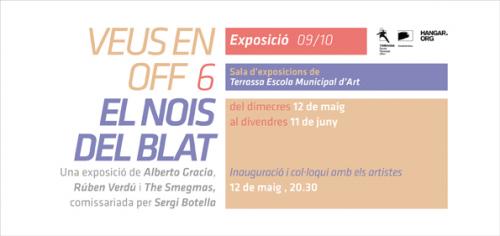 An exhibition curated by Sergei Botella with Alberto Gracia, Rúben Verdú and The Smegmas.
Based on the 1984 film directed by Fritz Kiersch. We have appropriated the idea of adolescence as a time of social incomprehension and rejection by the rest of society.
The film tells the story of a town where the adults have been murdered, the town's youngsters belong to a strange religion and make offerings to their god located in corn fields. When people reach the age of 18 they are sacrificed.
There are different interpretations as to why this vengeful behaviour is carried by childhood fragility etc…
A tale based on a Stephen King story, itself inspired by a novel entitled "El juego de los niños" (The Children's Game) by Juan Jose Planos which was also adapted for cinema under the title "¿Quién puede matar a un niño?" (Who Can Kill a Child?) by Chicho Ibañez Serrador.
Taking this tale as our starting point, we will expound on it using the same strategies that artists use when creating, merging fiction and reality to give meaning to a series of works based on personal experience but which, in this instance, share the same starting point; the refusal of mature work enshrined in a fixed concept. The egocentrism used psychologically during the stages of puberty, set against the strata in the logic of this century's bourgeois art.
Works merging sculpture, drawing, and the language of advertising, that is, old language now incorporating contemporary mathematics.
With the support of Hangar.org