Jara Rocha
Hangar Production Grant
July 2017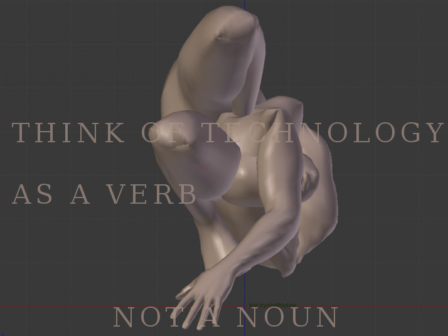 Jara Rocha, Castilla, 1984
The work of Jara tends to investigate the localized and complex forms of the distribution of the technological. With a curious confidence in textual logistics and with a clear tendency to desecrate modes, she tends to be found in tasks of cultural mediation, research and independent curatiorship. Her main areas of inquiry have to do with the materialities of the present cultures, and are approached through two fundamental gestures: critical thinking and distributed doing.
She trained simultaneously between humanities and free culture, and by free she grasped to transfeminism and cultural studies of science and technology?. However, she often understands her method as one of microarchaeologies of dispossession by the frequent need for disidentification with the learned rigidities of knowledge production and life reproduction.
Between composing and composting educational programs, she tested ways for self-directed but shared learning in masterDIWO, she took care of the experimental school 404: School Not Found in Intermediae / Matadero Madrid, and in Barcelona she participated in the design and implementation of the master's degree In Research and Experimentation in Design in Bau, the same school where she currently continues to experiment with pedagogical forms from a project subject.
Her works have been published in different books, academic journals, fanzines and digital media. She has also been found sharing ideas in spaces like Transmediale, MIT, Piksel, or CA2M.
As a collective she started the group of gender and technology in Medialab-Prado, she embarked on the Euraca Seminar on tounges ​​and languages ​​of the last days of the €uro, assembled and disassembled in several editions of Relearn summerschool, asked with INFRA- by the policy inscribed in the infrastructures, forms a tiny part of the research ecosystem Objetologías and when it is urgent it assumes the delegated role of The Darmstadt Delegation.
Together with Femke Snelting, she is currently working on the inventory of Possible Bodies (Akademie Schloss Solitude + WKV Stuttgart, Hangar Barcelona and a.pass + Constant Brussels).
With companions like Mar Medina tries to apprehend somatopolitical questions that are not easy to name:
… and she fells shy about it, but she still drags a blog by the constellation technocolonial of Alphabet Inc.:
http://jararocha.blogspot.com.es/
–
Possible bodies
Possible Bodies (PB) is a collaborative research on the political implications of 3D technologies that affect "bodies", asking what cultural-matter conditions of possibility render them present. This becomes especially urgent in contact with the infrastructures and techniques of 3D tracking, modelling and scanning. Intersecting issues of race, gender, class, age and ability resurface through these performative as well as representational practices. The research is concerned with genealogies of how bodies and technologies have been mutually constituted. It interrogates corpo-realities and their orientation through parametric interfaces and looks at anatomies that are computationally constrained. It invites the generation of concepts and experimental renderings, wild combinations, digital and non-digital prototypes for different embodiments.
PB is constructed along an inventory of artworks, software-demos, tools, physical objects, games, etc. The growing and travelling collection forms a shared context to pay attention to the apparatuses that make so-called-bodies appear and co-relate. Through an action-based practice, Possible Bodies inventorises items along situated urgencies. Researchers involved include software performers, raw artists, somatic developers, sensitive activists and disobedient academics.
Some of our questions: How do cultures of military, hollywood and pharmacopornographic industries permeate and permutate when they collaborate on 3D? What are consequences of the math and computational logic of 3D? In what way does medical imaging continue the an-atomical practice of "cutting" bodies in graspable "wholes"? How to understand the tension between infinite resolution and a fundamental lack of precision? Can specificity be universalized? Where is the political fiction of these bodies inscribed? What subjectivations does it produce, and how? Can we develop affordable tools that complement or replace high tech, expensive, proprietary practices?
–