Andrea Gómez exhibits at Casa Hoffman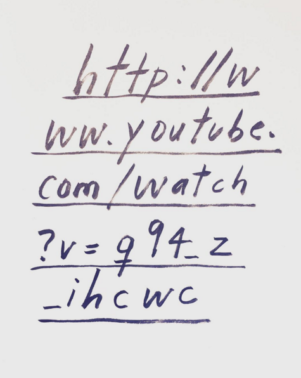 Resident artist Andrea Gómez takes part in "Intervalo", the exhibition curated by Alex Brahim at the Galería Galería Casa Hoffman in Bogota, Colombia.
She presents the series "Deriva", which consists in a video compilation (screen capture) of their journeys though Second Life, exploring the limits of this digital scenarios traveling around their outskirts. This "derivas" -drifts-, are registered in a sequence shot using SL camera controllers as documentary tools. The drifts are located in Youtube addresses and the projects consists in quoting this digital contents through drawings in Indian ink on paper. Ironically, the materialization of that which is digital is unfolded, situating the spectator in front of the traditional exercise of typing key by key the address to access to the second layer of the drawings.
Guardar