Christina Schultz is part of the Embarrat festival.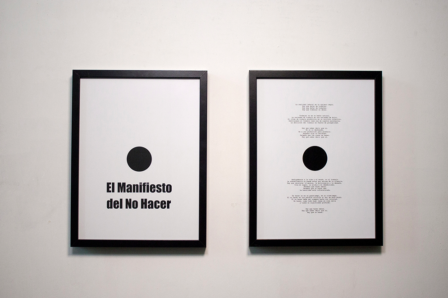 Christina Schultz participates, with her Manifesto of Not Doing, in the exhibition the Great Machine IV in the frame of the festival of contemporary creation Embarrat 2017.
Embarrat is a cross-disciplinary and transversal festival that gathers the most current tendencies in the world of art and contemporary creation, while giving visibility and impetus to the work of emerging new creators who use experimentation and the exploration of new languages as an expression form. Free entry.
Opening on May 26th.