Collide Info Day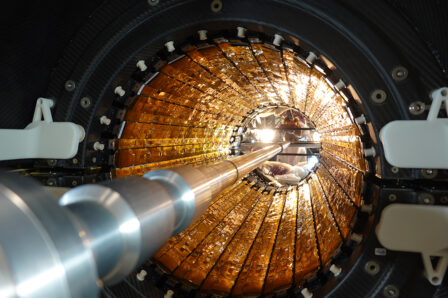 On Thursday, the 4th of November at 17:30, Hangar will be streaming a information session about the Collide Residency Award 2021 on its Youtube channel.
The Collide Residency Award 2021 was launched on 7 October, awakening great expectations among artists working in scientific fields. The call is still open and proposals will continue to be received until its deadline on 22 November.
We are aware that it is not always easy to understand the scope of scientific research and to imagine how an artist can engage with science and, in particular, with physics. For this reason, we have organised a "Collide Info day", an information session to encourage participation, to get to know CERN in Geneva and the research centres in Barcelona, to clarify doubts about the call, the conditions of the residency and to imagine meaningful dialogues between artists and scientists.
Collide 2021 will be hosted by Hangar and realised thanks to the cooperation with the city of Barcelona, creating a unique opportunity to explore both CERN and Barcelona.
During the Collide Info Day you will have the opportunity to hear from the Collide team of scientists and curators in both Geneva and Barcelona, and details of how the residency will work between the two centres will be explained. This is a great opportunity to raise any questions you may have, particularly if you are planning to apply.
You can sign up and follow the streaming replay here:
To register for the Collide Info Day: https://bit.ly/3BUoCku
Hangar's Youtube channel: https://bit.ly/30wAECM
HERE for further information about the call.
Image: Installation of the Outer Barrel of the new Inner Tracking System of the ALICE Experiment at CERN © CERN.JPG