Data and Body Cycle. Session #2 with Anna Via from DataForGoodBCN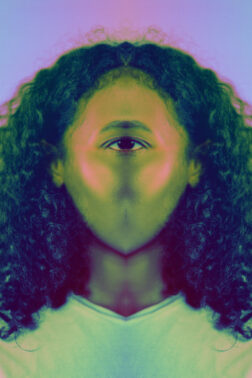 Citlali Hernández and Núria Nia continue the Data and Body Cycle as part of their project Cos Satel·lital with a session dedicated to self-protection against data. In this session of the Data and Body Cycle with Anna Via from DataForGoodBCN we will discuss the importance of data and the implication in the construction of who we are in the digital world: how we are defined through data, the impact of the digital self in our lives outside the cloud, and the possible tools or actions we have to protect ourselves.
DataForGoodBCN is a collective of volunteers who use their skills from data science to help NGOs and social entities harness the power of their data. "We believe in the importance of spreading knowledge around data in society, so that we can better understand the impact it has on our lives," DataForGoodBCN.
Practical information Session #2
Date: December 16, 2021
Place: Plató room
Time: 6 p.m.
Free admission with reservation by sending an email to: hola@maticsbarcelona.net
With the support of: