Florian Freier participates in the Rencontres d'Arles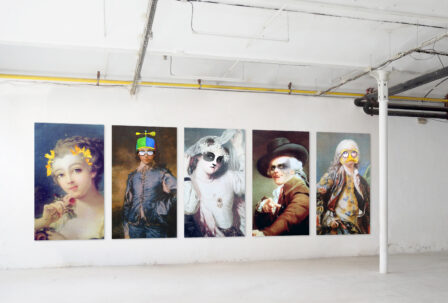 Florian Freier presents Untitled Snapchats at #BYOPAPER The Night of the Year in the framework of the Rencontres d 'Arles 2017 that will take place on July 7th after 6pm.
he Night of the Year is an unmissable event that takes place during the opening week of the Rencontres d'Arles, the world's first international photography festival.
This year again, the Papeteries Étienne, an abandoned paper mill located in the Trinquetaille neighbourhood, will be brought back to life as it hosts the Night of the Year. During this photographic promenade, visitors can meander from screen to screen and view the projected works of artists and photographers that the festival has discovered or fallen in love with. A selection of institutions is given carte blanche to share their favourites photographic picks. More than 4 000 visitors came to the 2016 edition of this free-access night-time and popular great stroll.
https://www.rencontres-arles.com/en/byopaper
http://www.florianfreier.de/untitledsnapchats