24 hour non-stop workshop in Berlin by Befaco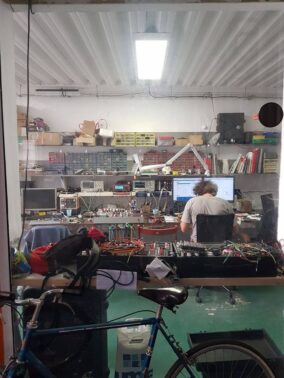 On November 18th, the collective in residence Befaco will be holding a 24 hour non-stop workshop in Berlin. 24 hours of DIY madness, soldering galore and lots of synth freaks.There will be more manufacturers and activities announced but, so far, Jan Willem from Ginko will be joining the marathon, so you'll be able to build his modules during the event.
You can jump in at any time and leave at anytime. Or spend the 24 hours with us as a true DIY Maniac!
WARNING: As per c-base house rules, sleeping is not allowed in the space.
As usual, we need a minimum amount of people registered for the workshop to happen, so please register following this link:
http://shop.befaco.org/inicio/746-berlin-workshop.html
Spots are limited to 20 people.