Workshop Multiexposures 16mm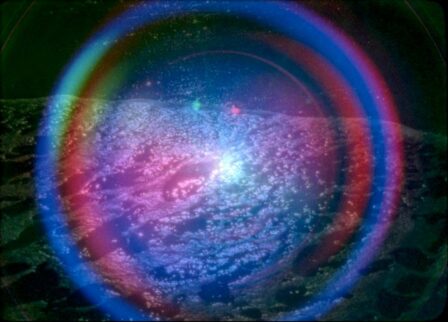 On February 19 and 20 Luis Macias member of the collective in residence Crater-lab will conduct the workshop Multiexposures 16mm or The art of overexposing multiple images in a camera at Hangar.
The photosensitive format is the only medium in which several images can be exposed in the same frame during filming.
This workshop will show the infinite possibilities of creating multiple images offered by this creative technique, starting with some in-camera editing exercises and going in depth into the use of the Bolex 16mm. During two days, we will learn the following techniques, which will lead us to develop and discuss different concepts ….
– Filming and rewinding. The advance and rewind of the film as a creative element.
– The frame counter: Control Vs Chance // Mathematics Vs Intuition.
– Multi-exposures of the same image Vs different images.
– Use of layers, masks, filters, textures….
– How many images to be exposed: Endless?!!!!
– Use of the diaphragm to expose several images…Which one dominates over the others?
– Use the Fade-in and Fade-out to create inputs and outputs of images over others….
The structure of the workshop is based on a theoretical and technical introduction with viewing of several films and examples of different uses of multiple exposures, and a practice of filming and developing for the creation of a collective film, which is divided into:
– A filming exercise from basic to advanced level with the aim of creating a joint piece.
– Development of the films shot.
– Projection of the results.
The proposal is that there are no limits… just knowing your instrument and its multiple possibilities.
Practical information
Date: February 19th and 20th
Time: 10 a.m. to 2 p.m. and 4 p.m. to 7 p.m.
Place: Hangar. c/Emília Coranty, 16
Price: 80 € (The workshop will provide all the materials and devices necessary for filming, developing, editing and projection.
The resulting exercise will be digitalized and a copy will be given to each student).
Participants: limited to 12 people
Registration: write to info@crater-lab.org
Requirements for participation: Aimed at artists, filmmakers, students and anyone interested in the creation of moving images, filmic materiality and artisanal processes of film creation and experimentation.