"Beta Version" resident artists at next Open Thursdays!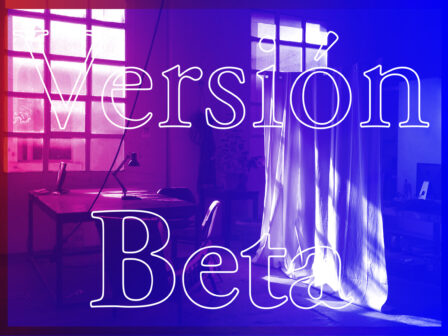 Some of the resident artist's studios will be open on the upcoming Open Thursdays!
Thursday 24th of march some of the resident artists will open their studio to offer an informal meeting with whoever desires it.
We invite you to come to the Hangar studios next thursday from 18h until 21h.
At 19h we'll start a short visit tour and a round table with the artists.
At 20h there will be a video projection with some of the artists work's.
Trust us!
Date: 24 march
Time: 18h – 21h
Place: Studios of resident artists, 1 floor, Hangar