Creative Coding Barcelona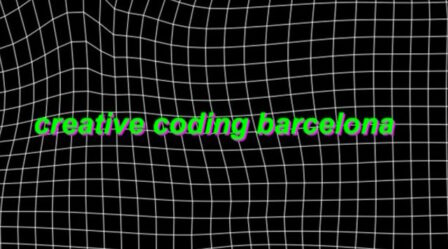 Creative Coding Barcelona is a community of people interested in all the different creative aspects of programming, whose mission is to share and exchange knowledge and inspiration about computational art and inspire multidisciplinary collaborations.
Creative Coding Barcelona was born as an offshoot of the Creative Coding Berlin group, sharing values and practices. The collective is open to everyone, regardless of previous programming experience or computer skills, and meets in informal gatherings where anyone can share their projects, talk about something that interests them and share views with people who share similar interests.