Paratext #51 ft. Azahara Cerezo, Willem de Haan & Duncan Gibbs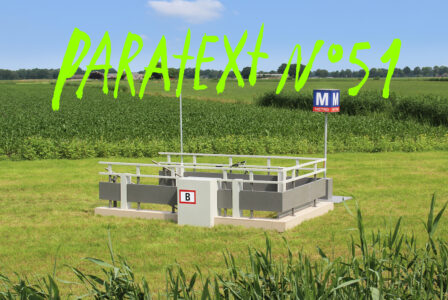 This name, Paratext, hides a monthly program of performances by artists in residence at Hangar as well as artists on exchange grants. They present, in different formats, specific projects or parts of their work. The sessions are always open to the public with the purpose of enabling interaction with the artists themselves. Each Paratext also has an editor who will later publish his or her impressions of the presentation on this blog. On this occasion, Beatriz Escudero will be the editor.
The next Paratext session will take place on Wednesday 31 March at 7:30 pm in Hangar's Sala Ricson.
Projects will be presented by:
In her artistic practice, Azahara Cerezo investigates the notion of territory as a knot of elements linked to the experience of space and time, corporeality, the crystallization of memory, and the tensions between public and private, whose physical dimension merges with digitizing transformations of global scope. Through minimal gestures of reappropriation and displacement in multiple media, such as (post)photography, actions -physical and online- and video, she tries to point out the tensions of the space we inhabit.
Willem de Haan wants his sculptures to influence daily situations, the same way props influence fictional stories in film and theatre. This working method often results in immersive installations that reflect on daily life in an absurd manner. Rather than a statement, you could see his presentations as a conversation between the situation and its context.
After graduating from the Slade School of Art in 2016, he has been living and working between Barcelona and London. Recently, Gibbs has been working as a resident of La Infinita de l'Hospitalet, a laboratory of artistic creation research and production focus on the encounter of visual and live arts. Duncan has also been working with Can Serrat Art Centre, Catalonia, developing an outdoor studio and permaculture project which culminated in the group event 'Ferment'(2019). Recent exhibitions and events include V22's Young London (2018), Jafre Bienal (2019) and 'Tender', a collaborative performance made with actor Guillem Barbosa and La Infinita.
The event will be carried out following all security measures. Attendance is free of charge and will be on a first-come, first-served basis.
Paratext will also be streamed at https://live.hangar.org/#paratext
Image: Willem de Haan
Amb el suport de: