Paratext #54 ft. Magdalena Orellana, Matics, Mayra vom Brocke and Ce Quimera & Gaia Leandra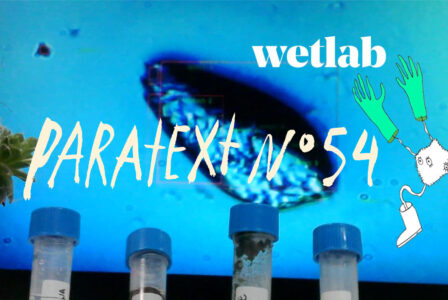 This name, Paratext, hides a monthly program of performances by artists in residence at Hangar as well as artists on exchange grants. They present, in different formats, specific projects or parts of their work. The sessions are always open to the public with the purpose of enabling interaction with the artists themselves. Each Paratext also has an editor who will later publish his or her impressions of the presentation on this blog. On this occasion, Marc Vives will be the editor.
The next Paratext session will take place on Wednesday, June 30 at 6 pm in Hangar's Sala Ricson.
Projects will be presented by:
Magdalena Orellana (Summer Sessions Exchange Grant)
Magdalena Orellana was formed between the University of Design, Architecture, and Urbanism of Buenos Aires and Madrid's film school, ECAM.
She has participated in different art residences and programs such as Artists in Residence (CA2M – La Casa Encendida, Madrid), UnionDocs—Collaborative Studio (New York) and V2_ Lab for the Unstable Media (Rotterdam) with the support of Hangar (Barcelona).
She's a founding member of RIO (Buenos Aires), a self-managed photography publishing group with a series of homonymous publications that explore the notions of collective editorial work, and Nuberu Bagu, a Spanish audiovisual collective that brings together various artists and collaborators with the interest of creating independent content.
Some of her works have been shown in The Filmmakers'-Coop, Cine Estudio—Círculo de Bellas Artes, Cineteca, MediaLab Prado, BilbaoArte, and CCCB, among others.
Since then she's been questioning with various media the blurry territory between fiction and non-fiction.
Matics (Collective in residence)
MATICS Barcelona is a collective that was born in 2014 with the name "MATICS, society of performative studies" as a proposal for the meeting of people interested in digital arts in which to establish spaces for debate, action art and meetings for the creation of digital art as a collective. Gradually, MATICS has established itself as a non-profit digital art association and today is a space for diverse practices that, through the arts, seek to create community and social change. Artists, teachers, cultural producers, activists, technological and social researchers relate to each other to generate heterogeneous networks of production of unique projects and knowledge. Science, art, technology and society are the fields of collective action in which MATICS develops, and its main aspiration is to establish digital art as a method of social research. Based on this statement, MATICS' projects are woven according to specific needs and the collective becomes organically flexible so that teams, people and tasks change in each project.
Mayra vom Brocke (Buenos Aires Biennial of Young Art)
Mayra is a painter and works with painting as a field for narration. She thinks of painting as a construction of image and thought. She explores the decisions that reveal the confrontation between matter and its limits (the canvas, the paint) and the appearance of reality in the image. She seeks to find that interstice where word and image dispute the ground: clear situations for those who see them, but loaded with subjectivity in the errors of reference and climate: incongruent lights, windows that are something else, perverse perspectives, caricatured characters, objects that breathe.
Ce Quimera & Gaia Leandra (Wetlab's collective in residence)
Gaia Leandra (Naples, 1990) is a scientific art researcher. She studied biological physical chemistry at the University of Naples. At the end of her academic career, she collaborated with the National Department of Research in Microelectronics and Genetics (CNR). One of the reasons why she decided to leave the academy is due to the inconveniences generated by the privatization of knowledge and the sexist hierarchy she finds in it. For Gaia, research and the results of science must be accessible to all. To this end, the approach to scientific work must respect the freedom of dissemination, which is defined as open science. She knows transfeminist and transdisciplinary laboratories of the art world, where she makes collaborations with different projects such as Micromondo, Transmigration, Open Source Estrogen with Mary Maggic, Fotosintetika…
Quimera Rosa [Pink Chimera] is a nomadic lab that researches and experiments on body, technoscience and identities . Their aim is to develop practices able to produce non-natural cyborg identities from a transdisciplinary perspective. They assume Donna Haraway's notion of cyborg, that defines it as: "chimeras, theorized and fabricated hybrids of machine and organism." Their work is based on the deconstruction of sex and gender identities as well as in the interaction body/machine/environment. Their performances present hybrid beings, chimeras, where the production of the subjectivity is the result of a prosthetic incorporation. Aware by transfeminist and postidentitary discourses, they make bodies a platform for public intervention, breaking up limits between public and private. They understand sexuality as a technological and artistic creation and seek to experiment hybrid, flexible and changing identities able to blur frontiers between natural/artificial, normal/abnormal, male/female, hetero/homo, human/animal, animal/plant, art/politics, art/science, reality/fiction…
Particularly interested in the articulation between art, science and technology and their functions in the production of subjectivities, they work is currently focused on the creation of transdisciplinary projects and performances, the elaboration of electronic devices that work with body practices, and bio-hacking experiments. They complement this artistic activity by giving numerous workshops, as well as a curatorial and production work based on the constitution and feeding of networks.
The event will be carried out following all security measures.
Attendance is free of charge and will be on a first-come, first-served basis.
Supported by: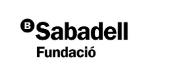 Image: