Paratext #55 ft. Sarah Rinderer, Hanna Schaich, Albert García-Alzórriz and Claire Nichols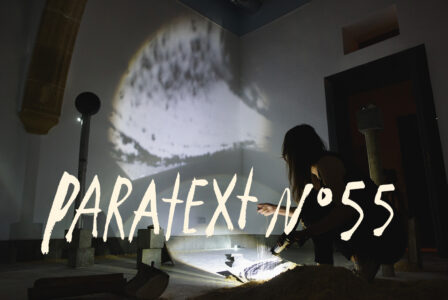 This name, Paratext, hides a monthly program of performances by artists in residence at Hangar as well as artists on exchange grants. They present, in different formats, specific projects or parts of their work. The sessions are always open to the public with the purpose of enabling interaction with the artists themselves. Each Paratext also has an editor who will later publish his or her impressions of the presentation on this blog. On this occasion, Mariona Moncunill will be the editor.
The next Paratext session will take place on Wednesday, July 28 at 6 pm in Hangar's Sala Ricson.
Projects will be presented by:
Sarah Rinderer (Exchange grant between Bregenz and Barcelona)
The main focus of her visual art and literature, concept-based works and prose texts, artists' publications and poetry is dealing with language itself, with its blanks and in-between-spaces. Her often research-based works examine, reconstruct, transform and translate language systems as well as means of contemporary communication, thus creating new poetic meanings and definitions.
At Hangar she continues her artistic research on the poetic, political and performative quality of the universal language system of maritime communication. The International Code of Signals – For the Use of All Nations has been used in shipping since the late 19th century for visual, sound and radio communications over long distances, especially when language difficulties arise. The alphabetical codes of Flag, Morse, Semaphore and Distant Signalling can be used to spell out messages, as well as to form simple and arbitrary signs, which represent words and sentences of the same signification in all languages.
Hanna Schaich (Exchange grant between Bregenz and Barcelona)
Hanna Schaich is a Queer Performance and Multimedia-artist living and working in Berlin. Her work is based on an uncompromising, touching openness.
At the center of her work is the confrontation with her innermost self and the attempt to build bridges from there to the outside world, to enter into a dialogue with others. She investigates current issues and fights for the acceptance of the "otherness". Her videos reflect working along the lines between documentation and fiction, commentary and staging. Hanna's writings and voice-overs are triggered by an autobiographical impulse to ask questions about our individual strategies to encounter life.
Albert García-Alzórriz (Short term residency)
He works from the fascination and strangeness produced by certain objects and places. His work has been exhibited at international events and festivals such as the Venice Art Biennale, FID Marseille, FID Buenos Aires and Documenta Madrid, as well as in public institutions such as IVAM (Valencia), the Louvre Museum (Paris) and the Hong-Gah Museum (Taipei).
He has a degree in Architecture from the Polytechnic University of Catalonia and in Fine Arts from the University of Barcelona. He is currently studying for a Master's degree in Contemporary Film and Audiovisual Studies at Pompeu Fabra University.
Claire Nichols (Short term residency)
Claire Nichols' work emerges from a deep interest in materiality and collaboration. She creates sculptural eco-systems which negotiate the codes and rhythms of chosen sites, and generate new performative and inter-disciplinary encounters. Since 2017, she has been developing an ongoing body of work entitled Variations, through which she brings found and fabricated materials together in a continuous process of making and remaking.
Claire is attracted to materials that are discarded, and have a sense of being caught in a temporal loop between abandonment and future potential. These materials include gravel, flour, bricks, light, wood, metals, mirrored glass and fishing nets. Each material carries a sense of its past life and function, but also holds an other-worldly quality in its visual and auditory tactility. Many of these materials do not have one set form: they are piles of rubble or flour that can be dispersed, fishing nets that can be deformed, mirrors holding transitory reflections and lights that can create temporary shadows. They offer the possibility of an evolving relationship; moveable graphic and geometric configurations that open up an abstract space of possibility.
Operating more like organisms than static installations, the resulting Variations are living systems that are open to changes of structure, material and balance. In each iteration, Claire creates an evolving sculptural 'scene' where the live, improvised moment of performance becomes a ritualistic meeting point for sculpture, music and movement.
The event will be carried out following all security measures.
Attendance is free of charge and will be on a first-come, first-served basis.
Supported by: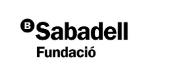 Image: Claire Nichols. The E.KA.TE Variations, 2020
Detail view: live composition with torchlight, mirrored glass and found materials including flour, sawdust, steel, roof tiles and concrete at E.KA.TE, Nicosia