Paratext #66 with Andres Vial, Anna Irina Rusell, Lai Tsung Yun and Hsu Yi Ting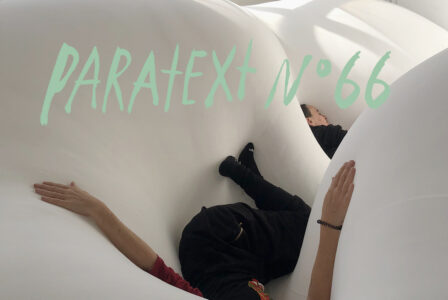 This name, Paratext, hides a monthly program of performances by artists in residence at Hangar as well as artists on exchange grants. They present, in different formats, specific projects or parts of their work. The sessions are always open to the public with the purpose of enabling interaction with the artists themselves.
The next Paratext session will take place on Wednesday, October 25 at 6:30 p.m. in Hangar's Sala Ricson.
Projects will be presented by:
Andrés Vial (Short-term residency)
Andrés Vial holds a degree in Fine Arts and a Masters degree in Research and Artistic Production from the University of Barcelona, studies that he combined with an unfinished degree in agriculture. His work is produced through the use of multiple media and his interests are determined by the relationship between the species that inhabit the planet and the territory. His practice questions the ways in which a social/territorial project is configured, both physically and symbolically, questioning the physical and symbolic space determined by a state, nation or social group. To formalize this, he relies on subjects related to the relationship between human beings and nature and how this connection in its singularity determines changeable and strange geographic places.
Through the use of multiple media (installation, video, sound, photography, drawing, painting) he seeks to establish visual dialogues in order to break or, on the contrary, to push the symbolic and hegemonic limit imposed, breaking or evidencing that pre-established normativity.
Anna Irina Rusell (Long-term residency)
Her artistic practice uses playfulness as a tool for her research on codes of communication and interaction. She enjoys working on ways to transmit information and the manipulation of that transmission, through the emphasis on certain pre-established structures when we communicate. She works with both the distortion and folding of her materials, as well as inhabiting the interference in actions where she questions the spectators or participants in a more direct way.
Both in the actions and in the installations with which she develops her practice, there is a real-time and live component that makes her understand the public not as an object, but as an essential subject that becomes part of the action.
Lai Tsung Yun (Institutional residence in collaboration with the Taipei Economic and Cultural Office and the Taiwanese Ministry of Culture)
Lai Tsung-Yun has served as the organizer of Lacking Sound Festival since 2013 in Taiwan. Sound and image productions are the first step in his artistic career. He explores the audio mixer's feedback noise and the environmental sound, and fulfills performances which combine audio and visual.
LAI's video works are based on folk religious rituals and AI art, which chain the mixed noises and oversampling test tones altogether, providing listeners a profound dip into the enigmatic soundscape.
Hsu Yi Ting (Institutional residence in collaboration with the Taipei Economic and Cultural Office and the Taiwanese Ministry of Culture)
Yi Ting Hsu graduated from the School of Fine Arts at the Taipei National University of the Arts with a master's degree in fine arts in 2020, prior to that she had participated in a study exchange program at the Academy of Fine Art in Prague. Her art focuses on the exploration of boundaries in structures of power, and the resistance, manipulation, and speculation that occur between the center and margin of institutional cores. She uses performances to link together what's inside and outside of these boundaries and seeks to delineate a perspective that is more open and free.
Attendance is free and will be on a first-come, first-served basis.
Supported by: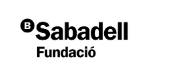 Image: Anna Irina Rusell