PRACTICABLE_1: Jinete Útimo Reino Frag. 1, audiotext source code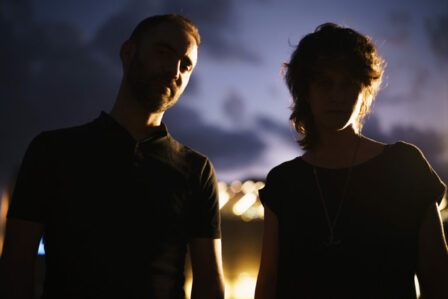 As a kick-off movement of the new research line Practicable, Hangar presents the audiotextual source code of Jinete Último Reino Frag. 1, by María Salgado and Fran MM Cabeza de Vaca.
Following the methodology of the "audiovisual source code" invented by the ZEMOS98 festival for artists and thinkers to release the software made by the different voices that make up their work in relation to the context in which it is produced, the session will share the listening and commentary of a series of poetic, performative and musical works that served as reference, challenge and teaching when elaborating Frag. 1 of the trilogy, Jinete Último Reino. From Robert Lepage to Lyn Hejinian, from Adam Basante to Ted Berrigan, from Kendrick Lamar to Lorca y La Argentinita; the compositional problems, the formal choices, the political position taken during the process of invention of the piece will be shared with the audience. This hybrid format between lecture, collective listening and DJing, allows telling the theory of composition, sound and language that the artists are developing from their creative practice and the joint analysis of the pieces of poetry, music and performance they love, without hiding the critical references they handle, nor the mysteries, doubts and detours they also face.
María Salgado (1984) and Fran MM Cabeza de Vaca (1976) have been working together in Madrid since 2012. Their common project focuses on the idea of audiotext as a confluence between poetry, language, music, sound art and performance. Hacía un ruido (2012-2016) and Jinete Último Reino (2017-…) give name to the two investigations that have been the backbone of their work over the last ten years. His work has been shown in contexts such as Museo Reina Sofía, MACBA, Teatros del Canal, CDN Balle Inclán, WKV Stuttgart, 16 Beaver or Espacio Naranjo.
Practical Information
Date: Saturday, October 1st, 2022
Time: 18 – 21 h
Venue: Sala Ricson, Hangar
Free entrance
Image: Jorge Anguita