Cognitariate and materialism, a TEDTalk by Lucía Egaña and Jara Rocha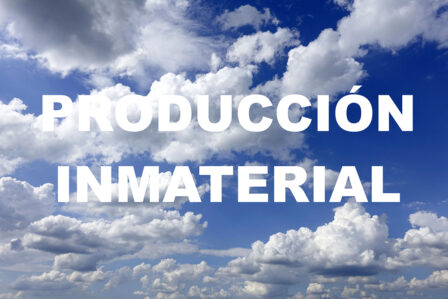 On 15 November at 7 p.m., Lucía Egaña and Jara Rocha perform Cognitariate and materialism, which explores the dimensions of "cognitive capitalism" and "immaterial labour". The action is the result of the collaboration phase between the two artists within the project "Metodologias subnormales", which Lucía Egaña is developing within the framework of the Fundació Banc Sabadell – Hangar Grant.
The result of this phase of research into "cognitive capitalism" and the implications of "immaterial labour" is materialised in the form of a performance in a popular format that directly refers to the rapid dissemination of ideas and cultural concepts and the production of knowledge, which is usually circulated: the TED talk, or TedTalk.
"A TED idea" responds to accelerated production logics that make the results seem light. Processes don't matter: everything is productive. This culture of acceleration makes us participants in the developmentalism of "totalitarian innovation". In other words: TED is a format for a world so fast that it needs the process to be erased for there to be a simple, apparently spontaneous and unique result.
The researchers invite the public to be part of this act and to be able to collaborate in a later debate around the ideas at stake.