Resolution of the call for the Fifth Artistic Research Grant Fundació Banc Sabadell – Hangar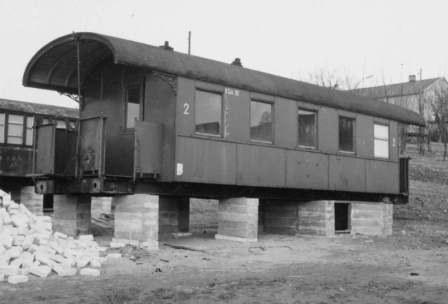 The jury, formed by Miquel Molins (president of the Fundació Banc Sabadell), Lluís Nacenta (director of the AAVC Private Foundation – Hangar), Pep Dardanya (member of the Hangar Programme Commitee), Marta Gracia (coordinator of Hangar's research area), Eloi Puig and Pol Capdevila (members of CAiRE) has decided, among the 108 applications submitted, to award the grant to María García Ruiz with the project Campos. Desplazamientos de los cuerpos en los límites de la forma and appoint Serafin Alvarez (first finalist) and Raquel Friera and Xavier Bassa (second finalist) as finalists.
What does it mean for the western civilizing logic to put to an end the forms of nomadism that inhabit it? Camps. Displacements of Bodies at the Limits of Form seeks to open an inquiry into the various topological relationships that exist between concentration camps – especially those created for nomads, gypsies and itinerants – and architectural projects to fix nomadic gypsy populations in Europe in the 1960s. From the deployment of this constellation of relations, the project challenges the present moment, to the forms of living linked to the movement that are most often conflictual with respect to the space of the polis.
We sincerely thank all participants of the call and wish María García Ruiz all the best for her residence in Hangar.