Technological Body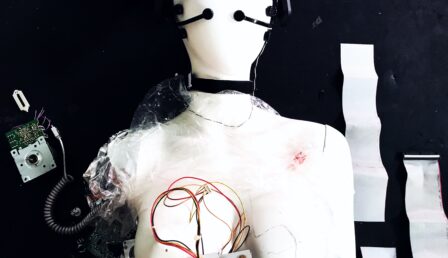 On June 28, at 6 pm, another session of Technological Body, a reading group articulated by Nuria Nia and Ciltlali Hernandez from the collective in residence Matics, will take place. From January to June 2021, the group will explore some theoretical approaches around the body and digital culture, establishing a place from which to dialogue, think and activate proposals together. Each session will include the participation of an invited person involved in the search for the specific topic, who will propose the lines of the session.
This session will be accompanied by Laura Llaneli, who will propose a performative workshop on the cycle.
The reading group Technological Body is an open and free group for which you only have to register for one or more sessions through the mail hola@maticsbarcelona.net. From here the readings for each session will be sent to the participants.
The meetings will take place in Hangar's Sala Ricson.