Residence farewell for Chilean artist Francisco Navarrete Sitja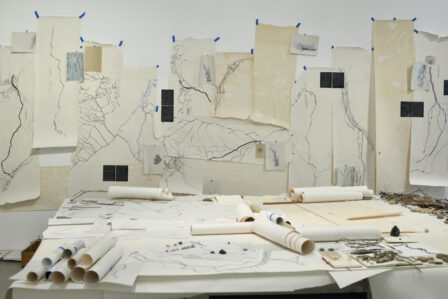 On April 25 at 7:30 pm the artist in residence Francisco Navarrete Sitja opens his studio to offer a guided tour and an open conversation about his aesthetic practices and recent projects. To bid farewell to his two-year residency in Hangar, Francisco will talk about his interest in twisting territorial images, searching for connections through diagrams, and exploring fieldwork, as well as his interests in the senses attributed to the materialities and categories of the non-human as rhetoric of belonging.
Admission is free and the activity will take place in the artist's own studio, at Hangar's T-door.
Approximate duration: 45 minutes.