3×1= celebration! Farewell screening at Laura Arensburg's studio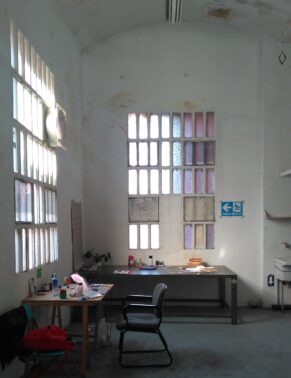 On April 30th at 8pm, the artist in residence Laura Arensburg proposes a celebration in her studio in Hangar; an encounter-projection of her last three videos to celebrate her birthday and the end of her three months of work as artist-in-residence in Hangar.
In a 40-minute projection will be shown: "Animal" (2017), "Ana+Leone" (2018) and "Manual de Tejido" (2019).
Access: Hangar T-door.