Open Closing Studio on the day of the 2019 Spanish General Elections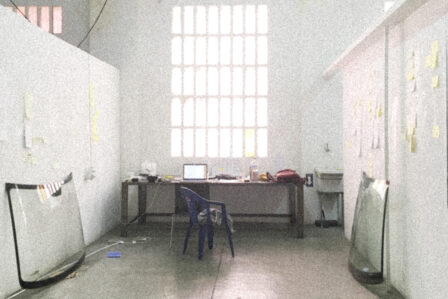 On the 28th of April, artist-in-residence Bartomeu Sastre bids farewell (for the second time) to his three-month residence in Hangar by opening the doors of his studio. On this occasion from 12 noon to 7 p.m., the artist will pick up his studio and discuss his works, projects and research carried out during his residence with the people who come by.
Likewise, as it coincides with the day of the 2019 General Elections in Spain, attendees will also be invited to comment informally on Election Day.
Admission is free and the activity will take place in the artist's own studio, at Hangar's T-door.
www.instagram.com/bartomeusastre