Object hacking and virtuality augmentation. A workshop by TMTMTM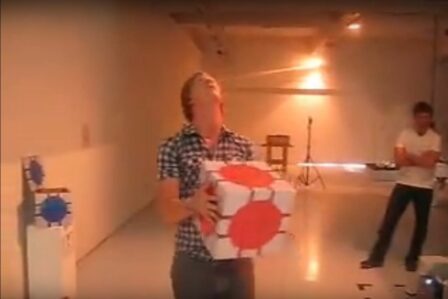 On November 15 and 16, the collective in residence TMTMTM proposes a workshop on "Object Hacking" and "Virtuality Augmentation" by Oscar Ardaiz. "Object hacking" and "virtuality augmentation" are two techno-artistic techniques for appropriating technology and transforming, acting, destroying and reinventing the world and oneself.
This workshop will lay the foundations for any participant to develop their own projects in the context that most interests them and perform "Object Hacking" and "Virtuality Augmentation" with the purpose they deem appropriate.
In the practical aspect, the workshop will focus on the digital technologies of the Arduino microcontroller and the Unity development environment, allowing its interconnection to send data from Arduino to Unity and vice versa. Examples will also be given, hacked objects and enhancers of various functions will be demonstrated and tested, manufacturing tools and technical instruments will be learned how to use, and ideas proposed by participants will be prototyped.
Dates: November 15 and 16
Hours: Friday 15, from 17 to 20 h and Saturday 16, from 11 to 18 h.
More info and registration here.