Paratext #39 feat. Giulia Deval, Veronica Tran & Arash Fayez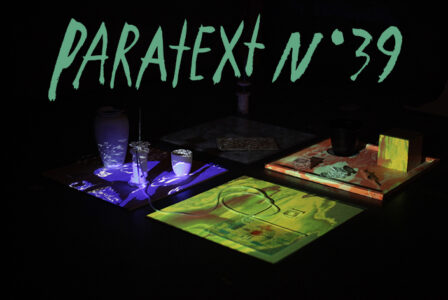 This name, Paratext, hides a monthly schedule of presentations of artists residing in Hangar of long and short duration, as well as international residencies. In it they present, in different formats, specific projects or parts of their work. The sessions are always open to the public with the purpose of enabling interaction with the artists themselves. In addition, each Paratext has an editor who later publishes his or her impressions of the presentation on this blog. On this occasion the editor will be Gabriel Virgilio Luciani.
The next Paratext session will take place on Wednesday November 27, at 7 p.m. in the Sala Ricson of Hangar.
Projects will be presented by:
Graduated from Brera Academy of Fine Arts and the Department of Theatre and Music Studies at the Alma Mater Studiorum University of Bologna. She works in the field of audio-visual installation and vocal research as singer and mixed media artist. Her interest is mostly focused on lo-fi sounds, tape, hacked analog devices and fiction. At the center of her research is often the elaboration of a fake scenario which becomes the starting point for the conception of a sound work. Voice and speech are at the heart of this game in a hybrid territory between sound experimentation and forms close to narrative and mockumentary.
Designer and researcher with a background in visual and interaction design. Veronica develops her research and interaction design practice through the lens of visual worldbuilding, human-machine interaction, archival theory, and digital literacy. Her current focuses are within speculative futures, digital experiences, and visual direction in order to investigate modes of information access, and how the layers of obfuscation in an increasingly digital culture removes visibility of the material realities of digital infrastructures. Physical realities of archiving are an increasingly important topic in the age of rapid data creation, as she is currently exploring the semiotics and embodied interactions that make up this space.
Arash Fayez (originally known as Faeiz) is an interdisciplinary artist working with live situations, videos, and text-based works. Employing parafictional strategies, his practice explores notions ofin-betweenness in relation to displacement and statelessness. Fayez has exhibited and performed at venues such as the Metropolitan Museum of Art, New York; Musée du quai Branly, Paris; the British Museum, London; the Queens Museum, New York; and the Wattis Institute, San Francisco.
Photo: Verónica Tran