Peep Show aka Open Studio Bartomeu Sastre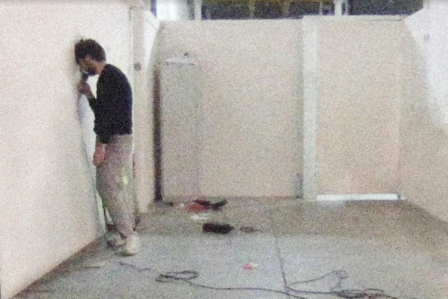 On 26 April at 7 pm artist-in-residence Bartomeu Sastre bids farewell to his three-month residence in Hangar by opening the doors of his studio and showing, in the form of a performance, the research he has carried out.
In his latest performance studies, he mixes elements and situations that are most disparate, but that share something in common. Whether it's everyday life or their degree of intimacy. Perhaps because of this, while the actions are taking place, he hides behind a voice modified live.
Entry is free and the activity will take place in the artist's own studio, at Hangar's T-door. Punctuality is requested.