Odor registry v1.0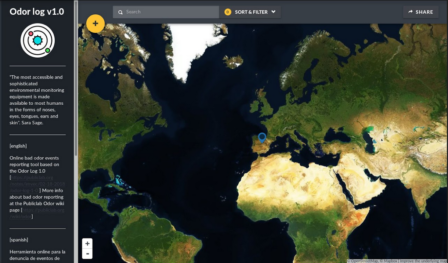 On April 9, the collective in residence IMVEC publicly launched the Odor Log v1.0, an online tool for the monitoring and citizen report of the events of bad smells that affect them and that are usually produced by contaminating facilities.
Visit the map at https://odorlog.ushahidi.io
Create a launcher for your phone and report with a click:
1. From your mobile with Chrome or Safari visit this link: https://odorlog.ushahidi.io/posts/create/6
2. Save the page in bookmarks and press "add to desktop" or "add to Home".
3. Assign a name to your new icon.
4. At the home / desk of your mobile you will find a new icon with the Odor Log. In this way you can report the bad smell events in your area with just one click.
Follow the instructions in the Log to coordinate with your neighbors!