Growl voice & Piezo-bodycontact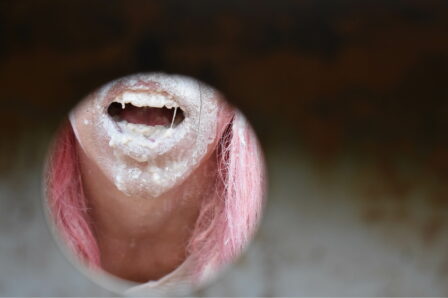 On July 20 from 6pm to 9pm, Ce Quimera + Gaia Leandra, resident collectives of Wetlab, present the theoretical-practical workshop Growl voice & Piezo-bodycontact, in collaboration with Hard Cora in Hangar.
The workshop consists of a theoretical part which will address:
– Functional anatomy of the voice
– Voice care
– Location of the diaphragm
– Breathing exercises
– Facial gesticulation exercises
– Types of growl
– Technique of the guttural voice (growl voice)
and two practical parts in which we will apply what we have learned trying to get out some acceptable growl. We will dynamize the workshop disguising the embarrassment, discovering how our voices sound through different parts of the body amplifying them with contact microphones.
Practical information
Date: July 20th
Place: Hangar, Plató
Time: from 18 to 21 h
Price: The workshop is proposed with an estimated cost of 15/20€ per person, which will be delivered at the end of the workshop, thus being able to assess the work of the teacher.
Language: Spanish
Registration: gorelitica@gmail.com