La comida de la imagen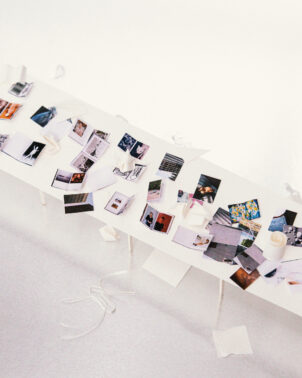 On September 17 will be held La comida de la imagen, a day to celebrate experimentation and interest by artists and authors in working with images and publications. The activity is curated by Mario Ciaramitaro and Simone Marcolin and is part of Hangar Obert.
The event is designed to be a horizontal participatory act about images, mashing up photographers, artists and anyone that work with visual publications. The event is in between a workshop, a big round table, a dummy book presentation and a fair and it can merge already published productions with prototypes and others in progress researches.
Everyone is invited to participate, as in a big Sunday lunch. Guests will sit around a table with their collections of images, films, dummies, printed publications, sketches and all the material they consider useful to trigger a discourse about images. Through spontaneous conversation, horizontal sharing and making of new connections, a collective research moment will be stimulated. At the end of the panel discussion, Hangar's set will become a place open to the public, where projects, notes and stories will be presented in a small independent instant fair.
Schedule
From 11 am to 2 pm Round tables and display set-up
from 3:30 pm to 7 pm Display / independent fair open to the public